Regular price
Sale price
£65.00 GBP
Unit price
per
Sale
Sold out
From this highly rated vineyard this wine selection includes:
Viognier - Rich, packed with apricot and peaches
Dry Muscat - Aromatic, fragrant, full of exotic fruit and lychee
Côtes de Thongues (White) - Blend of Viognier, Chardonnay and Sauvignon, dry and crisp, buttery fruit with a creamy finish
Côtes de Thongues (Red) - Blend of Cabernet, Syrah and Merlot. Plummy with a hint of pepper alongside a velvety finish
Closerie red - Faugeres blend, Syrah, Grenache and Carignan. Full and rich perfect for your red meat and strong cheese
L'ame des Pins - Outstanding Bordeaux blend, Cabernet Sauvignon and Merlot, does everything a good Medoc should do with a beautiful vanilla finish
This selection is exclusive to the UK

View full details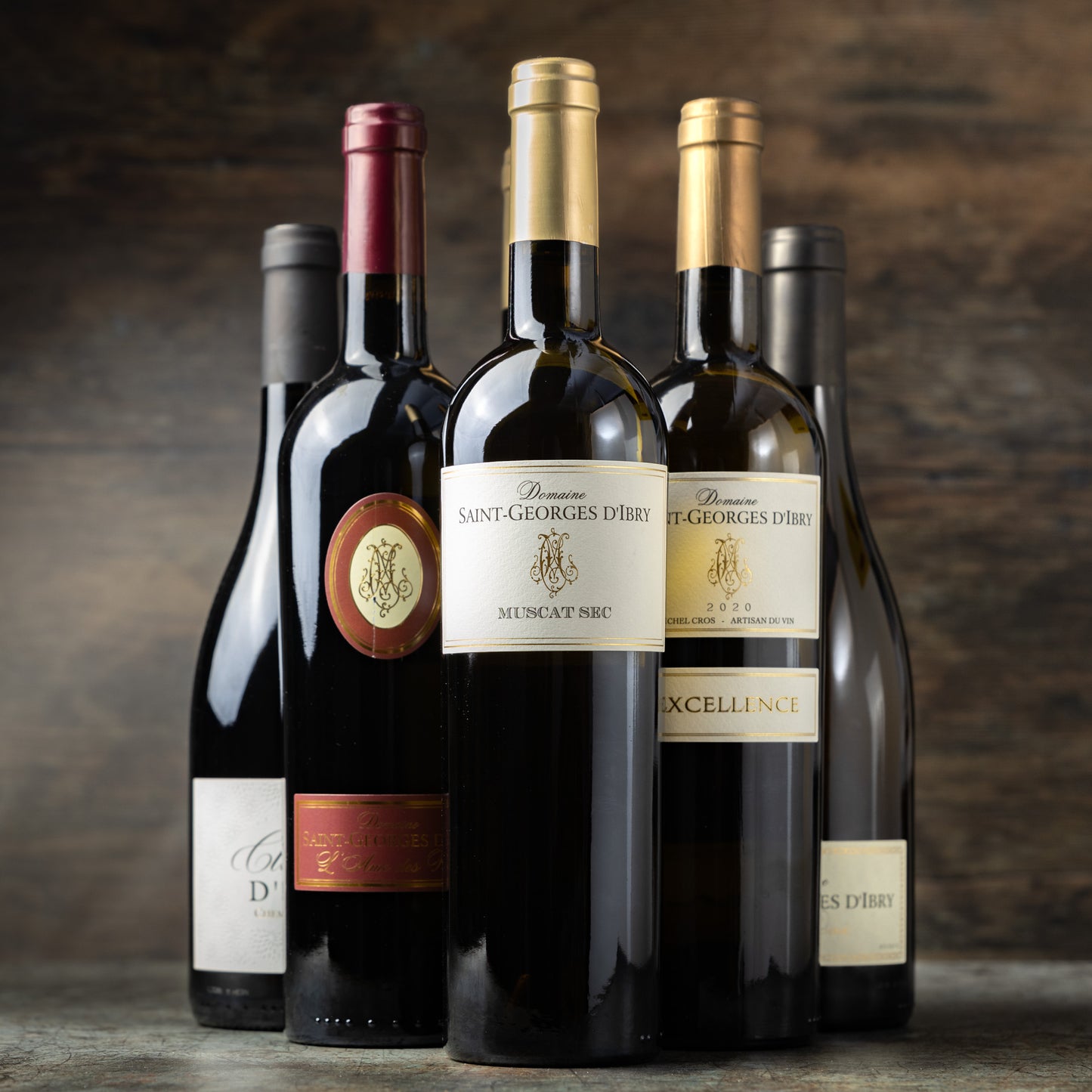 Superb collection of wines from the Côtes de Thongue
To be honest I'd never heard of the wines of St George d'Ibry until earlier this year and I am totally sold. The mixed wine selection is an absolute must for those venturing into the wine produced in the Côtés de Thongue for the first time. Michel Cros has produced some excellent artisan wines and thanks to Sante Wines it has made possible to get them in Somerset!